Professional grooming at Commonwealth includes: nail dremmeling, ear cleaning, anal glad expression, bath and a haircut or furmination (de-shedding).
We will work with you to discuss what is the best option and haircut for your pet.
Cat grooming is also available. Cat grooming usually requires sedation because cats are scared of the sound of clippers and don't hold very still. Every precaution is taken to ensure that this is as safe as possible for your cat.
Review our Grooming Policy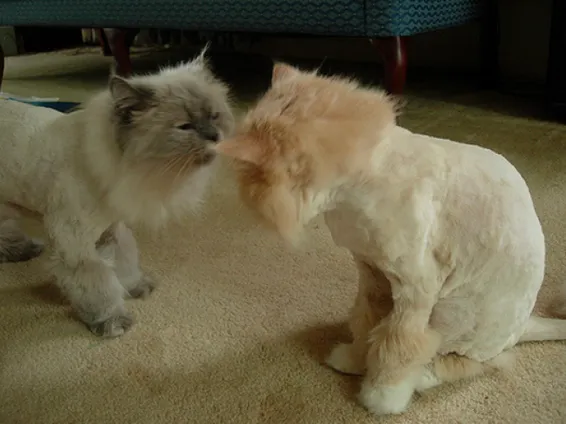 Two Cats with a "Lion Cut"

Grooming Facility: